The Journey To Become a Responsible Farmer
A resident of Kalapanunggal, Iwan Suryana's journey through life has not been a smooth sailing.
Nevertheless, his decision to change his path not only to give him a better life but also to the people who live in his community as well.
It all started from his desire to escape his street life when, in collaboration with Yayasan Jaya Laras Sembada, he enrolled in a chicken farming program initiated by Star Energy Geothermal Salak, Ltd.
With his friends in the community he started his chicken farming business by breeding 500 chicken. Pak Iwan then applied a method of farming which he called "longay" (short for kolong ayam – referring to the space below the chicken coop). He built a chicken coop right above the fish cat pond, so that chicken waste is transformed into fish food immediately, leaving no traces of bad smell in the surrounding area. Pak Iwan is able to generate promising revenue from its cat fish farming. In the recent harvesting cycle, he and his group of farmers managed to collect 600 kilograms of catfish.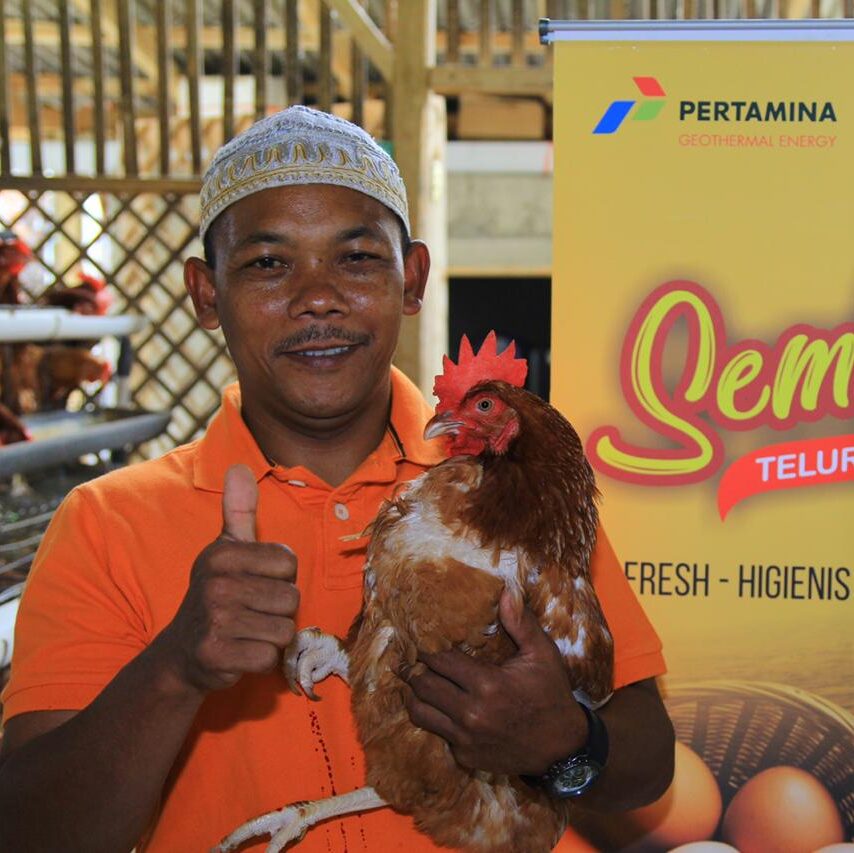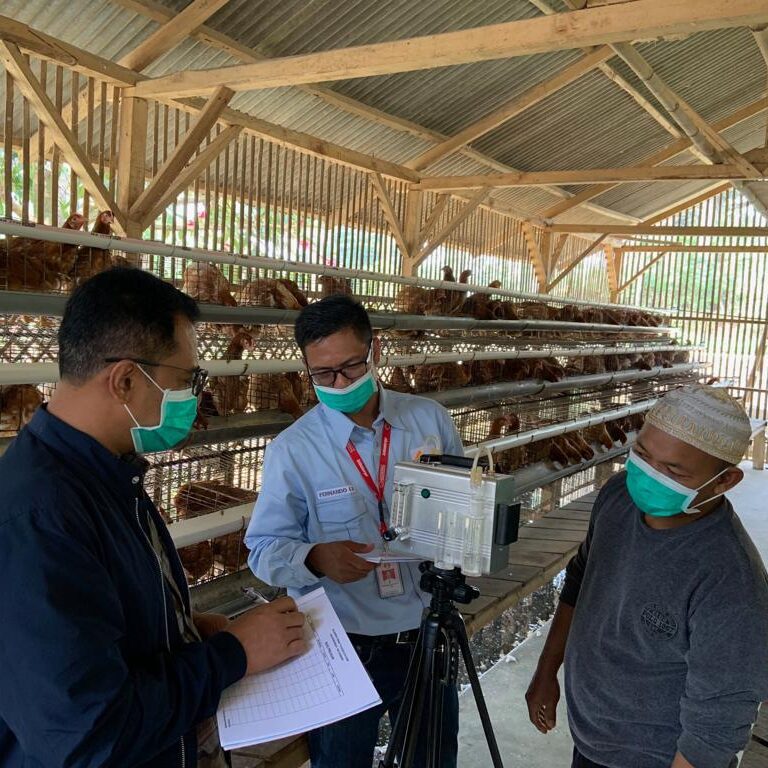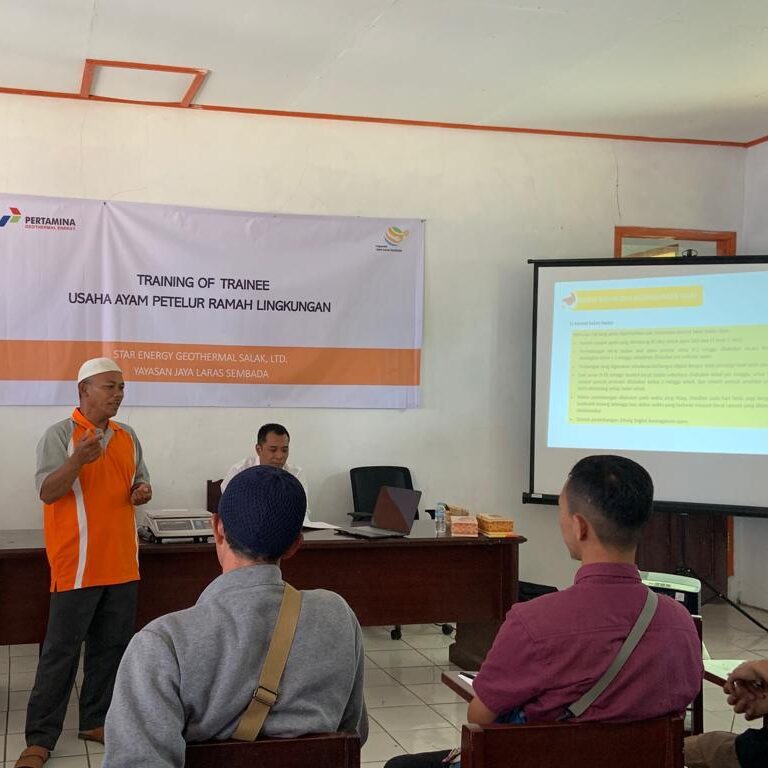 Started in 2017, this program is aimed at communities living in the Halimun and Salak areas, renowned for their abundant local potential from clean water, fertile vegetable plantation, to a potential agricultural area that is attracting the attention of many outside investors.
However, these potentials have not been optimized by the communities. Lack of confidence primarily hampers them from using the opportunity to become entrepreneurs. That condition makes them highly dependent on either private companies or the government to support their lives.
The egg-producing chicken farming was initiated to develop an egg-producing area that will allow local communities to purchase eggs of good quality at an affordable price, without having to drive to the far-off region. Clearly, the good quality eggs derived from this program would also have a high commercial value which will not only contribute to the welfare of the communities but also increase their confidence in becoming more independent.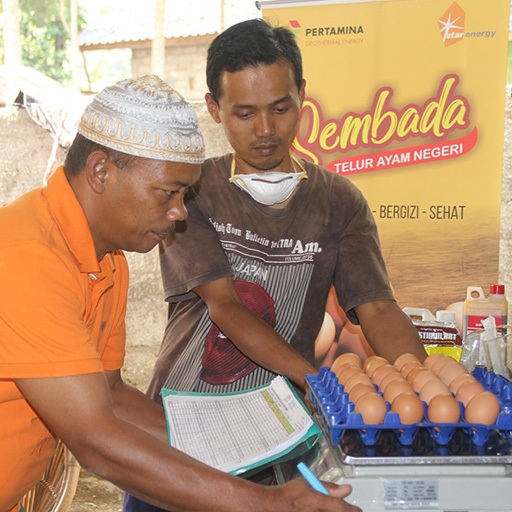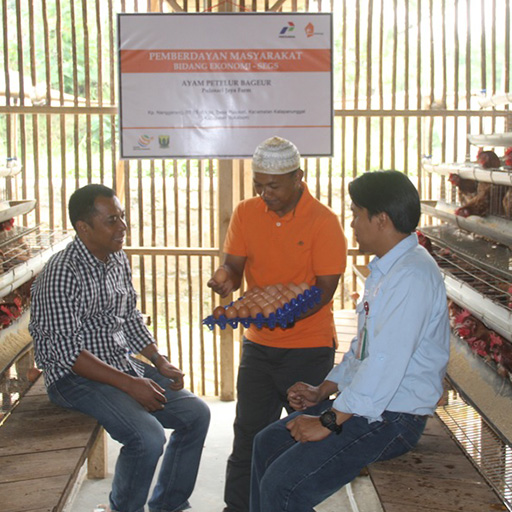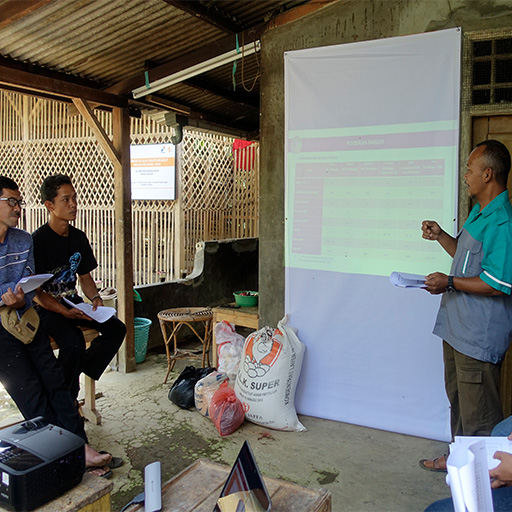 From the planning stage, the Village Administration, the Village Youth Organization and the local NGO have been involved in deciding on the objective of the program to build their sense of belonging.
No complicated terms have been imposed for them to participate. This program is open to anyone who has the will to learn, to work hard and to become an entrepreneur with passion.
Learning to be an entrepreneur is not an easy thing to do because it needs a change of attitude. Hence Iwan Suryana's role is becoming very important, not only in sharing information and experience but also in educating potential beneficiaries that wealth can only be achieved through strong will and hard work.
After two years of running the business, community members began to show their interest in joining the program. The program continued to show positive developments in the third year. Out of only four farmers with around 65 beneficiaries and around 1,000 hens, the program now includes 30 farmers with 127 beneficiaries and 5,345 hens. Strong will, perseverance, hard work and support from the surroundings will create an opportunity for growth.