Coffee Planting: Internationally Acclaimed Pasirwangi Coffee Improves Farmers' Welfare
Relationship between coffee and the Pasirwangi sub-district can be described as two sides of a coin. Arabica coffee
has long been cultivated as an additional source of income for farmers in the sub- districts of Pasirwangi and Samarang, Garut regency.
Ari Sontani, a Pasirwangi native, has worked hard to develop a high-quality specialty coffee from his village. After struggling for so long, he is now a respected coffee wholesaler and regularly supplies about 500 tons of coffee to Medan and Surabaya. With this achievement, Aris would like to see Pasirwangi coffee growers achieve the same success as his.
A survey conducted by Garut University clearly outlines how the cultivation of coffee in Garut regency has the potential to improve the farmers' welfare. This reinforces Aris' motivation to help farmers gain a better standard of living. Star Energy Geothermal Darajat II, Limited (SEGD II) welcomes the Aris initiative by developing an integrated coffee cultivation program for this area which is also known for its geothermal resources. In collaboration with Yayasan Sahabat Cipta (YSC) as its implementing partner, the program provides assistance to farmers on high quality and economical coffee cultivation.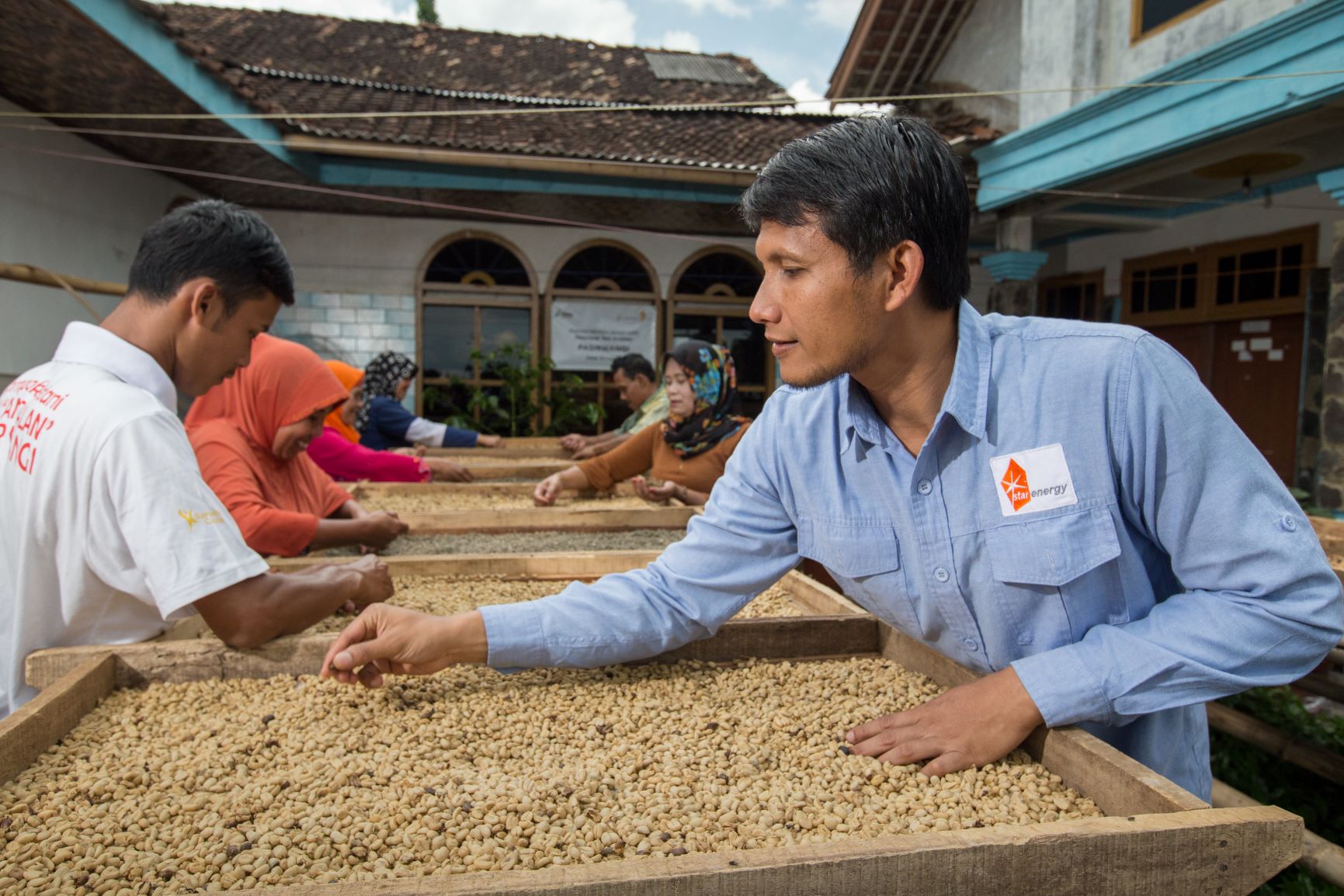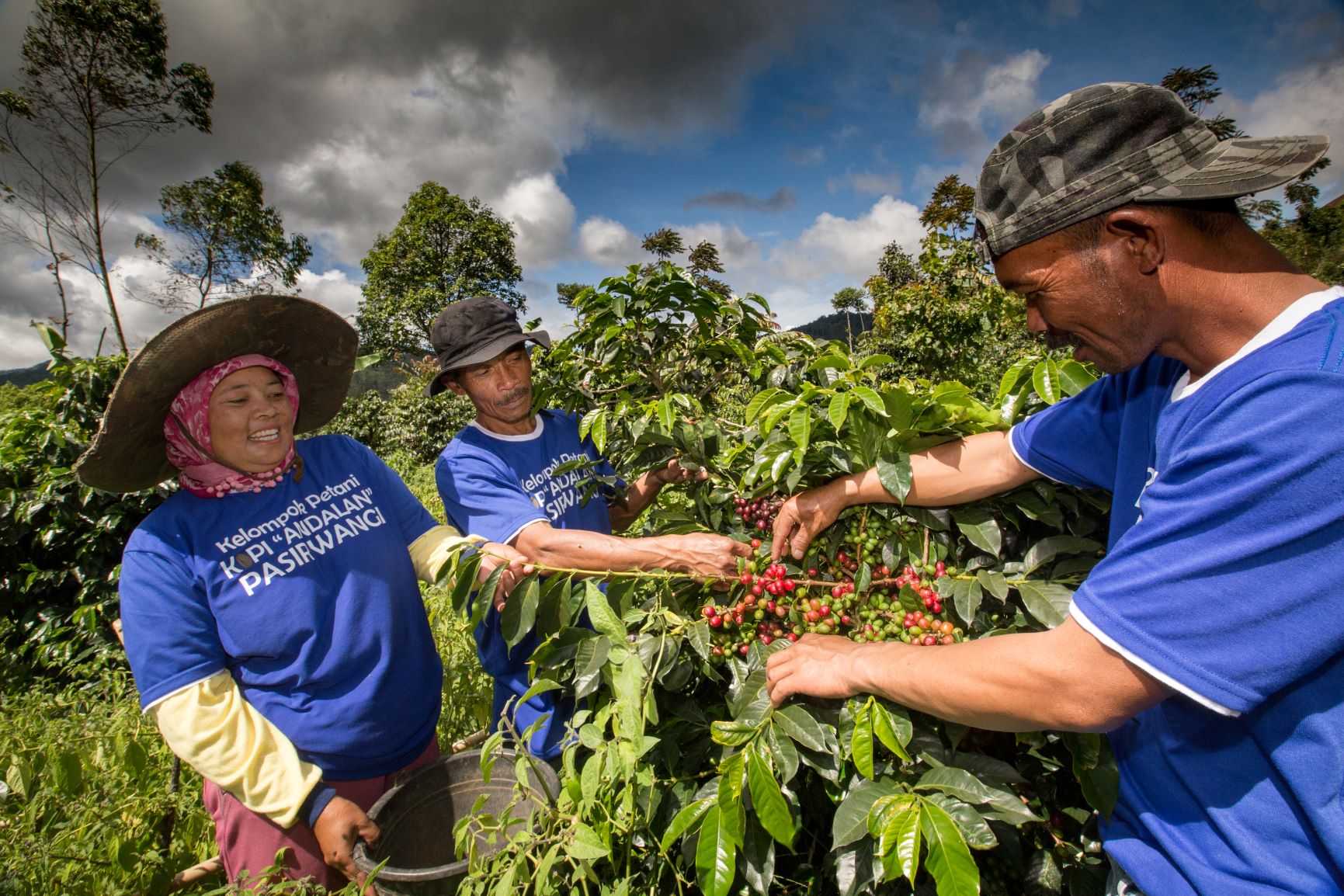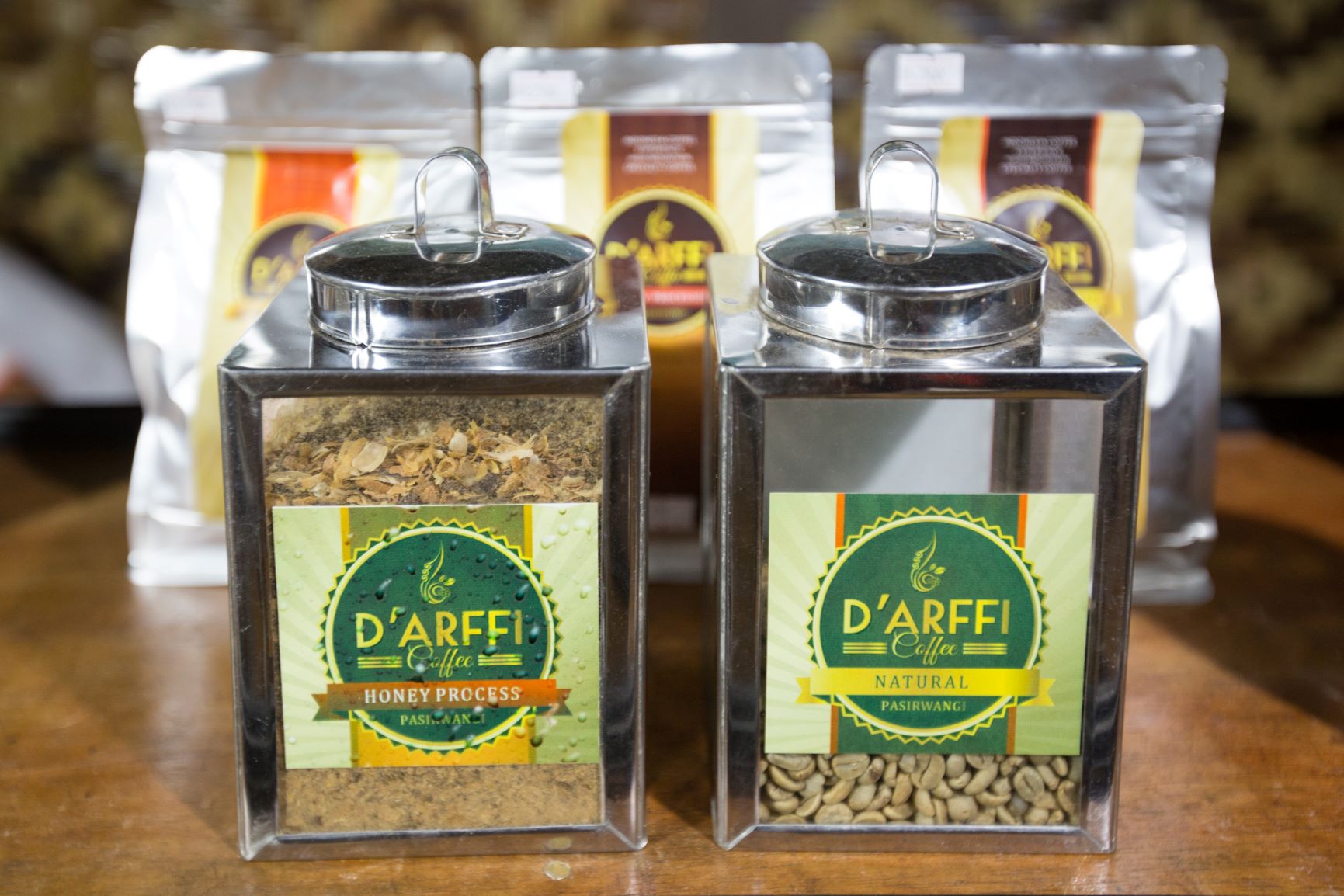 Aris continues to play the wholesaler role throughout the program and collects beans from the farmers. Through a revolving fund scheme supported by SEGD II's community development program, he will buy fresh beans with no minimum quantities and provide cash payments for the farmers. He also plays an important role in mentoring the farmers; thus, Aris not only buys the beans but also provides appraisal and advice on the bean quality submitted by these farmers. As a buyer, based on the quality of the beans he will determine the price: the better the quality the higher the price. "Through this program, I can encourage and change the mindset of farmers so that they care more about the quality of their harvest, and not just about quantity," he said.
Farmers who initially only understand how to plant and harvest coffee beans gradually understand many other techniques, including selective harvesting (not strip-picking), drying and storage. They are also asked to contribute to the regeneration of the coffee tree, to ensure that they do not lose their source of income in the future due to the ageing of the trees they are harvesting today.
To date, Aris has been successful in mobilizing coffee farmers to join the program. There are currently 544 beneficiaries out of what was initially 158 when the program was star ted. With all of these initiatives and drives, Pasirwangi's Arabica Coffee is slowly gaining popularity and being recognized by awards such as: Indonesia Specialty Coffee in 2019 and 2020,
which won third and second place, respectively, in addition to the Bronze Award from the Agency for the Valorization of the Agricultural Product in Paris 2018.
The road to success is long and arduous, but what has been star ted and achieved today gives hope to make Pasirwangi coffee better known globally, as well as to improve the welfare of its farmers.