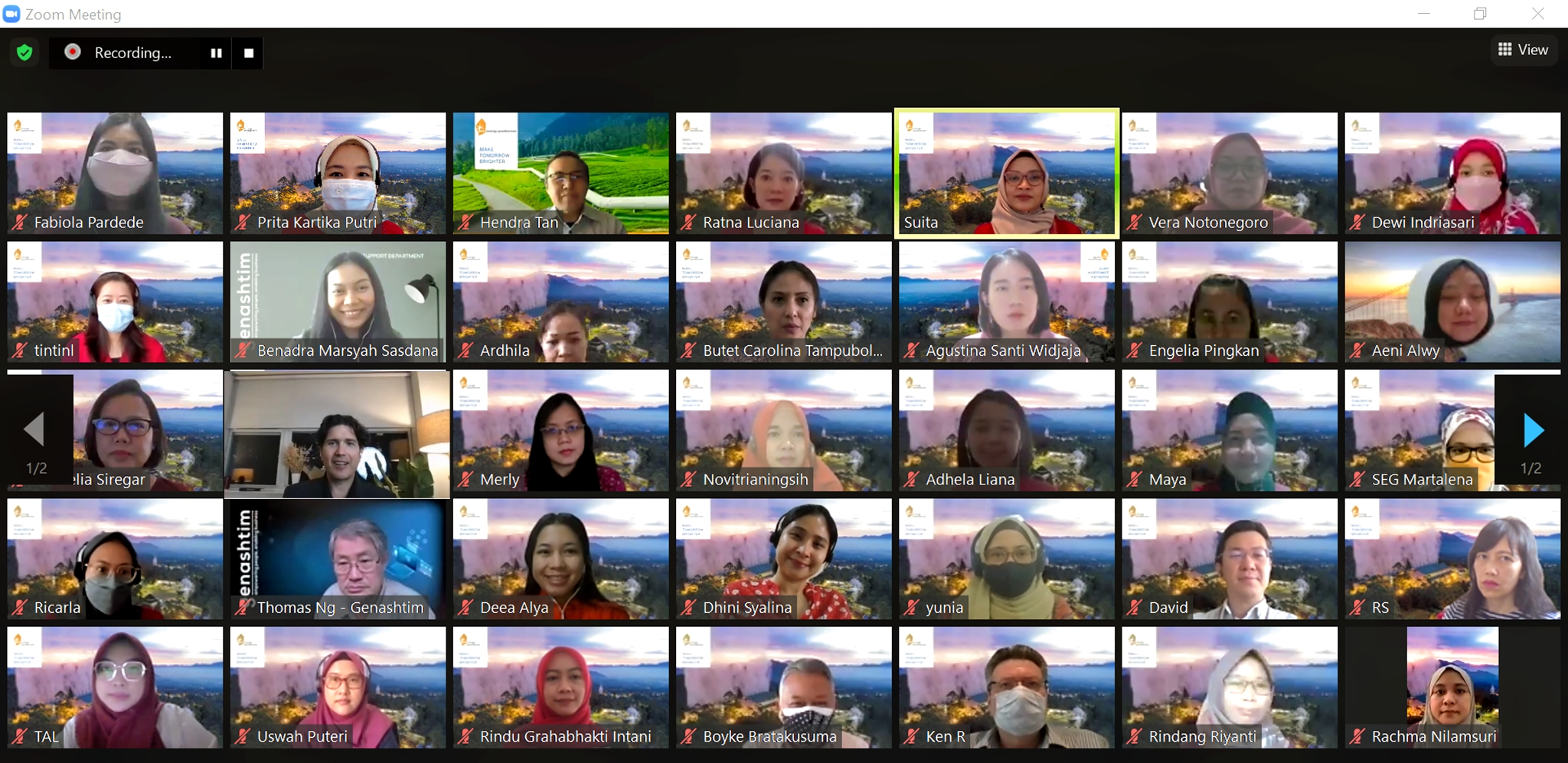 Star Energy Geothermal Launches Woman's Leadership Program
Star Energy Geothermal in collaboration with US's Ivy League Cornell University launched the Woman's Leadership Program on Friday (22/10). This five-month program aims to support and empower accomplished professionals and women leaders at Star Energy by providing the necessary strategic and technical training for female workers to attain higher levels of leadership in the company.
Group CEO Hendra Soetjipto Tan when opening the program explained the three reasons Star Energy Geothermal run the program. "First, to create more leaders. We are working in energy sector; you can see more men than women. Second, to boost leadership skills for all the women in our organization. Third, the strongest message/reason is to all the men in our organization to be careful to watch out the next women leaders in our organization. They can't just sit down and laid back. The competition is coming from women I hope you will all be ready for that challenge," he said.
Professor Chris Marquis from Cornell University welcomes Mr. Hendra's remarks. ""It is really wonderful hearing the CEO's comment wanting women through rise through the rank." "Many companies that I've talked to have said having more women in the senior leadership ranks leads to actually a more cohesive company and one that is managed much better," he added. Professor Deborah Streeter from Cornell University said the program allows the participant to interact and have discussions with women all over the world in all different industries. "In addition, your personal work, through the activities and projects, allow you to adapt the concepts and have personal reflection that's specific to your context," she explained.
Cornell University run the program virtually, in collaboration with Genashtim Innovative Learning. The program will be conducted into two batch; with batch 1 training was started from 27 October and is expected to last for three to five months. After completing the program, participants will receive a Women and Leadership program certificate from Cornell University. Fabiolla Marella Pardede, one of the participants who hold position of reservoir engineer, was very happy with the opportunity that Star Energy provides. "I feel like there's a lot of opportunity for the women to join the level of work as what Bu Merly is doing right now," she said. "I feel like I'm on the right spot to follow the track!" she added enthusiastically.